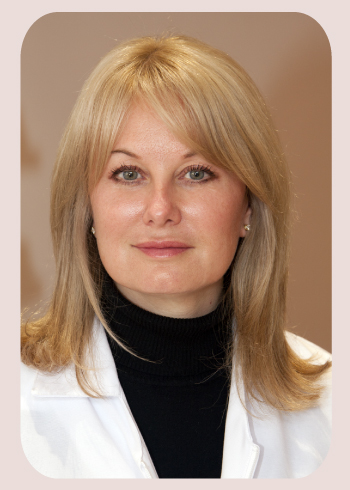 Gweneth is the nurse cosmetic specialist at the office of Dr Gloria Rockwell - Plastic Surgeon in Ottawa. She has exceptional training and experience in non surgical cosmetic techniques including a broad spectrum of injectables, such as wrinkle reducing fillers and botulism A toxins. She also is involved in providing pre and post operative care of patients undergoing cosmetic surgical procedures.
Gweneth is a licensed nurse with the College of Nurses of Ontario. She started her career in the Operating Room as team leader in Plastic Surgery where she gained extensive experience in the field. She re-focused her education and experience eleven years ago to become a Cosmetic Nurse Specialist in non-surgical cosmetic procedures. Trained in Beverly Hills, and attending professional education seminars on an ongoing basis, she is at the leading edge of non-surgical techniques and procedures. Blending her backgrounds in art and nursing, her expert eye and attention to detail allow her to achieve best results.
Gweneth is a lecturer at Versailles Academy and a member of The American Association of Aesthetic Medicine and Surgery, as well as a member of The Canadian Society of Plastic Surgical Nurses (CSPSN).
We are pleased to have Gweneth on our Team.
Dr. Gloria Rockwell